var _gaq = _gaq || []; _gaq.push(['_setAccount', 'UA-36316603-1']); _gaq.push(['_trackPageview']);
(function() { var ga = document.createElement('script'); ga.type = 'text/javascript'; ga.async = true; ga.src = ('https:' == document.location.protocol ? 'https://ssl' : 'http://www') + '.google-analytics.com/ga.js'; var s = document.getElementsByTagName('script')[0]; s.parentNode.insertBefore(ga, s); })();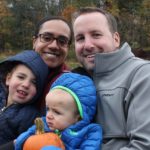 Mission: At The Applewood Learning Center we create a community comprised of children, teachers, and families, that fosters healthy relationships and imaginative self-expression through play-based, authentic learning and progressive teaching. 
History: In 1989, on the closure of a local child care center, residents of the Londonderry/Derry area identified a desperate need for affordable, quality child care.  Four months later, this group founded The Applewood Learning Center.
The generosity of parents, in the form of time and/or monetary donations, made it possible to open the Center in such a timely manner.  In only four months, this parent team was able to find an appropriate location, obtain a bank loan to fund start-up costs, hire an Educational Director, organize the Board of Directors as our governing body, and recruit families and teachers.
In the years following the opening of Applewood, the Board of Directors, working with several families at the Center, has received grants from The Building #19 Foundation, NYNEX, and AT&T.  The Building #19 grant was used to purchase a 6-seat buggy for our infants.  The AT&T grant enabled us to purchase a state-of-the art computer for our Schoolage Program.  Funding from NYNEX, in conjunction with a community loan from First NH Bank of Manchester, allowed Applewood to purchase and renovate the building in which we now reside.
Applewood has been able to accomplish so much because of the commitment the families and staff make to Applewood.  It is this commitment that distinguishes Applewood from other programs.  Our staff of Early Childhood professionals provides direct care and education of our children, while the voluntary and active participation of our families assists us in all other aspects – from serving on the Board of Directors to participating on committees to painting to fundraising.
Today, The Applewood Learning Center is the only self-supporting non-profit [IRS 501 (c) (3)] child care center in the Londonderry/Derry area.
As we live out our mission, we hope to become recognized as the model for early childhood care and to have our expertise in early childhood development be utilized as a resource by the community.
Philosophy: At the Applewood Learning Center, we believe that each child is an individual with his/her own set of emotional, social, cognitive and physical needs and that learning is an on-going process in which each child learns at his or her own pace. Our programs are designed to facilitate the child's development in a non-competitive, supportive atmosphere.
Children learn about their world through play. A child's play is the cornerstone in the foundation of his or her development. Applewood Learning Center provides an environment that stimulates and encourages a child's natural desire to learn.
We learn most about children through our partnerships with families. We rely on mutual respect and trust with families and appreciate the diversity they bring to our community to help our children grow to their full potential.