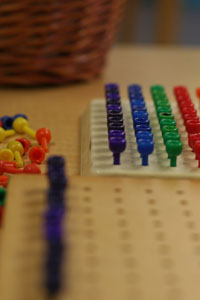 Tuition: The tuition cost varies greatly depending on your child's age and schedule. Simply send us an email and you will receive a reply with our current tuition rates along with an opportunity to join our waiting list.
Sibling Discount: A 10% discount is applied to the lower tuition of two siblings.  A 15% discount is applied to the total tuition for families with 3 or more children enrolled on a year-round basis.
Registration Fee: An annual Registration Fee is assessed upon enrollment, and annually in September.  The fee is $100 for one child, or $160 per family.
Deposit: A two-week security deposit will ensure your child's enrollment and will remain in their tuition account until your time at Applewood is over.  At that time, the two-week deposit will be credited towards your child's last two week's tuition.
Tuition Payments: Tuition is paid in advance on a bi-weekly basis, meaning that tuition is paid every other Monday (or your first day of attendance).  This payment covers the next two weeks of tuition.  Payments can be made by cash or check, and many families enjoy the convenience of online banking, where their bank sends a check directly to us, either automatically or on demand.  Alternative payment schedules can be arranged on a weekly or monthly basis if this better suits your family's needs.  Extra days or extra hours are billed the week after care is provided.